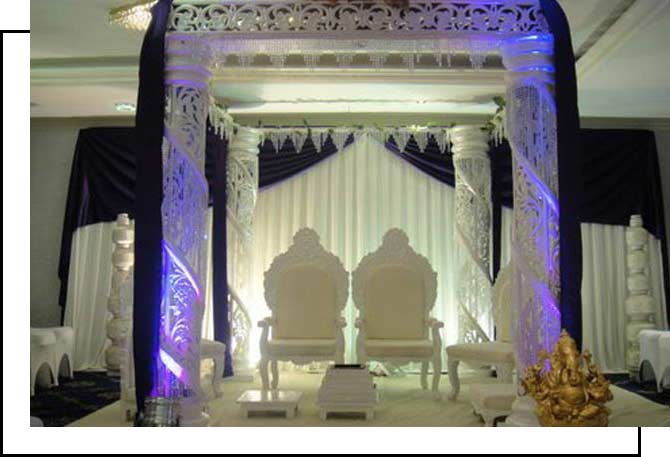 Your wedding day is the most important and memorable day of your life. Capturing the true essence of the day is an absolute necessicity. We believe we have the experience and expertise to ensure that your wedding day is exactly what you envisaged.
From exquisite cuisine, to wonderful surroundings, with support and advice throughout, we offer a complete and exemplary service.
We always tailor our wedding services to the individual needs of our client and our competent wedding planners ensure the logistics of your wedding day are perfect.
Whether you would like an intimate setting with ambience or a large, lavish and prolific event, we have the expertise that can make your dream a reality whilst always adhering to the budget you set.