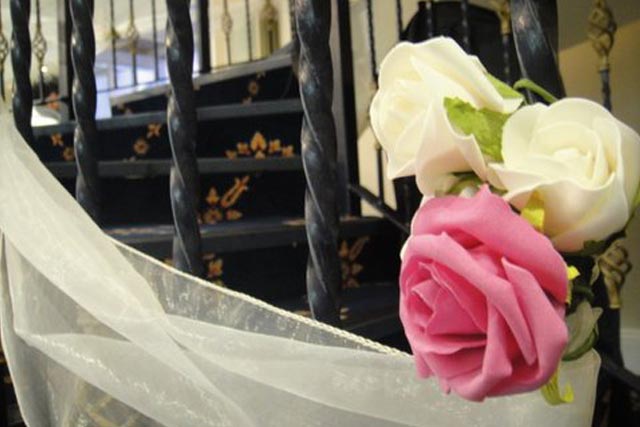 Event Catering
Citi Kitchen London caters to all taste and pallets thereby helping you create your very own bespoke menu from our extensive range of appetising dishes. The perfect blend of delicious food and creative ideas helps make Citi Kitchen London one of London's premier catering companies offering fresh, wholesome and modern food.
Citi Kitchen's Service
We believe that no function is too small to cater for, hence we have also devised a unique kitchen service where professional chefs will come to your venue, cook and ensure your guest are served delectable hot food.
This service is ideal for Mehndi nights, Pre-wedding events or Birthday parties, where the host usually arranges all the aspects of food service. As an optional extra we can also provide supporting services that may be of use. These include buffet chafing dishes, Decorative Hand-carts, Tableware etc.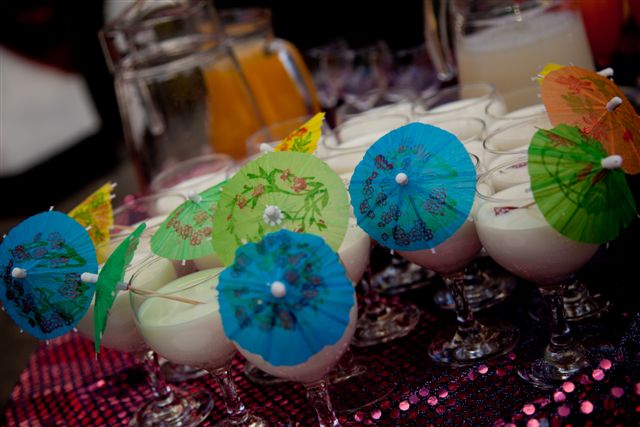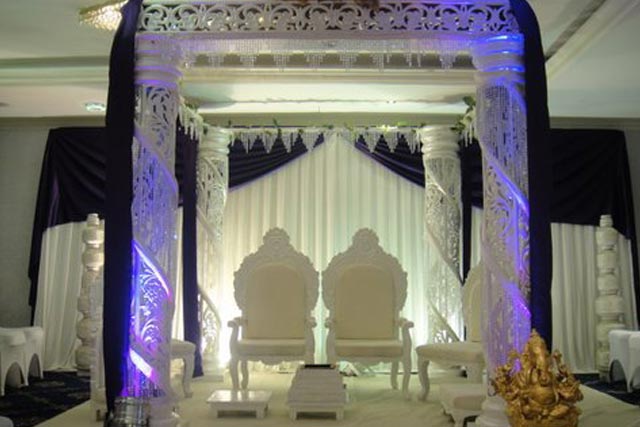 Mandaps
Mandaps always provide a scenic focus for couples to take their vows. Our Crystal Mandaps can complement any style or colour theme, thereby enhancing the splendour of your religious ceremony. Our team of professionals also ensures that every mandap is constructed as a sacred edifice, keeping in mind the religious sanctity of your ceremony.
Stages
A wedding stage generally serves as a backdrop for many of the most important photos taken during the day. Having a stage that provides you with a beautiful and imaginative setting means your images will be as vibrant and vivacious as your wedding day. Also an elegant and beautifully created stage helps accentuate the theme of your day, thus creating a lasting impression on your guests. With a wealth of experience and a extensive range of décor, we are sure that we can create a stage that is just right for you.
Table Decor & Flower Arrangements
From elegant candle bars to fish bowls with floating candles, a table centrepiece helps create a palatial and majestic ambience for your guest. Our team of experienced professionals, along with a little inspiration from our clients, have created some of the most imaginative and exquisite centrepieces. All our centrepieces are tailor-made with a great professionalism and an eye for detail.
Ice Bars & Ice Sculptures
Ice Bars and Ice sculptures are without doubt the ultimate statement at a wedding, a corporate function or a themed event. The Ice will always attract attention and provide a memorable focal and talking point. From ice luges & ice logos, to elegant buffet display sculptures and ice table centrepieces. Traditional or contemporary, there's no limit to what our partners can create. All our sculptures are tailor-made and guaranteed to retain solidity and clarity throughout the duration of your function.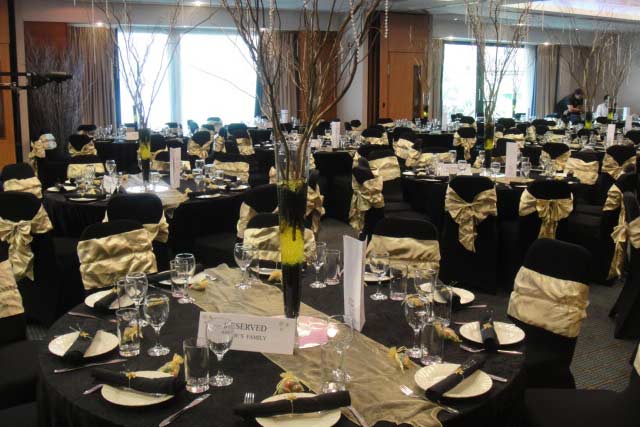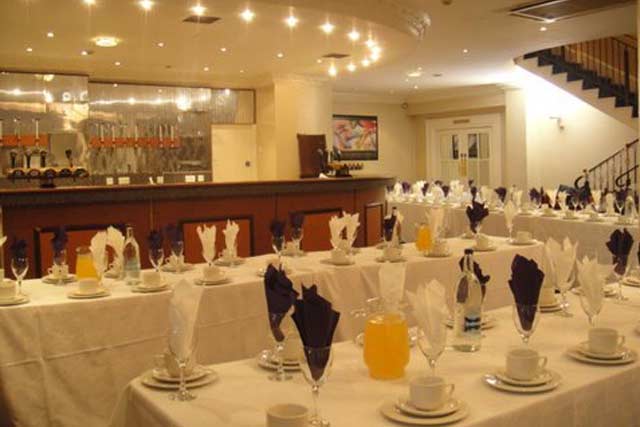 Chocolate Fountains & Fruit Displays
Capture the eye and delight the senses of all your guest with tiers of Cascading hot Belgium chocolate. Add a beautiful fruit counter with carved melons and you have just created the ultimate wow factor for any event. Our uniformed staff and chefs also ensure that you get the professional service you deserve.
Other Services
Catering Equipment Hire
Car Hire
DJ Services
Linen Hire
Video & Photography